Khloe Kardashian shares transformation photo as Revenge Body returns to television
Khloe Kardashian returns tonight with the second season of Revenge Body with Khloe Kardashian premieres.
It has been a long few years for Khloe Kardashian. She had endured plenty of hurtful comments about her appearance in recent years. Khloe didn't look like Kim or Kourtney Kardashian.
Khloe's figure wasn't as slim as her sisters, yet she never considered herself fat. Viewers took things to another level and called Khloe the "ugly" sister over and over again.
Tonight, Season 2 of Revenge Body with Khloe Kardashian premieres after a brand new episode of KUWTK. On Instagram earlier today, Kardashian shared her transformation.
Watch KUWTK on fuboTV: Watch over 67 live sports and entertainment channels with a 7-day FREE trial!
While she explains what it meant to her to lost 30 pounds over the years and gets healthy, she stresses she never was fat. All of the comments affected her, but until she was ready, a transformation wasn't possible.
A lot has happened for Khloe Kardashian over the past year. Meeting Tristan Thompson changed her.
Now, Kardashian will be welcoming her first child this year. She announced her pregnancy just before Christmas. A baby is something she has always wanted. Kardashian has shared her excitement with the world, and now, she is getting some unsolicited advice.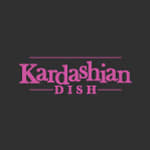 Want your voice heard? Join the Kardashian Dish team!
Write for us!
As much as she has shared with the world, Khloe Kardashian has also kept to herself. Her transformation was a personal journey, one she briefly touches on in the Instagram post.
Kardashian has been the happiest she has ever been over the last two years. A lot has changed for the reality star, and getting her body and mind on the same page was important.