Welcome to Kardashian Dish, the Kardashians news and opinions site brought to you by the FanSided Network. Kardashian Dish is dedicated to providing top-notch news, rumors, updates, and original content the Kardashians and the Jenners. This site also serves as a community for like-minded fans to come together to catch up on the latest news and to discuss their passion.
Meet the Team
There is nothing I enjoy more than a good television show and I have a full DVR to prove it! I've been a member of the FanSided network since April 2014; Entertainment & Lifestyle Director since Feb. 2018. Have an interview or feature pitch? Contact me at cody.schultz@fansided.com
Sandy is a writer, editor, part-time foodie, watcher of TV and movies.
Sarabeth Pollock has been attending comic conventions before they were cool, starting with Star Trek conventions at the tender age of 11. These days she's a regular at San Diego Comic Con and has attended WonderCon, Star Wars Celebration, Amazing Las Vegas Comic Con, D23, and the Long Beach Comic Expo. She worked as an assistant athletic director at a West Coast Conference school, which cemented her lifelong love of sports. Frequent trips to Disneyland, along with training for half marathons in the Rock and Roll Marathon and runDisney circuits, help to balance out her pop culture and sport obsessions.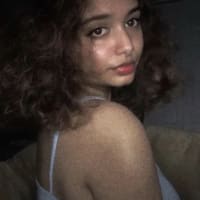 Writer and full-time student at Columbia College Chicago. When I'm not doing schoolwork or writing, I love spending my time either painting or watching something on TV.
Write for Us
We aren't called FanSided for nothing. Our network of sports, entertainment and lifestyle sites are powered by fans that want to cover their passions! Whether you are just looking to get your start in online media or you want to contribute to your favorite site as a hobby, FanSided wants to hear from you.
Whatever your goal, FanSided can help your voice be heard. If you are interested in writing for any of our sites, please be sure to check out our openings page and submit a proposal.
About FanSided
The idea of FanSided was born in 2007, when two brothers felt that their favorite team, the Kansas City Chiefs, was being under-covered by the mainstream media. Taking matters into their own hands, they launched Arrowhead Addict, a move that would spawn the creation of FanSided in 2009, a network of over 300+ fan-powered unique sports, entertainment and lifestyle sites dedicated to team-specific, sport-specific, genre-specific, and fanbase-specific coverage.
From sports, movies and TV to lifestyle and tech, FanSided has you covered.
Advertise/Contact Us
Let's stay in touch. If you'd like to advertise with us, partner with us or have feedback, please fill out our contact form.
Email us: kardashiandish@fansided.com
Write us: Sportority Inc., 462 7th Avenue, Floor 4, New York, NY 10018
Legal Disclaimer